In just 2021 alone, Rogue of Rosedale members collectively dedicated over 600 volunteer hours to the courses. Recent projects include:
Down Under Trash
Unfortunately, it actually doesn't just disappear. Rogue of Rosedale member, and KCDG Volunteer of the Year 2021, Josh Egan, has taken the lead on managing the trash Down Under for over 2 years. It's messy, smelly, and mostly thankless, but someone has to do it, and he has graciously done it without being prompted.
Empty your beer can out before you toss it into the trash next time in his honor.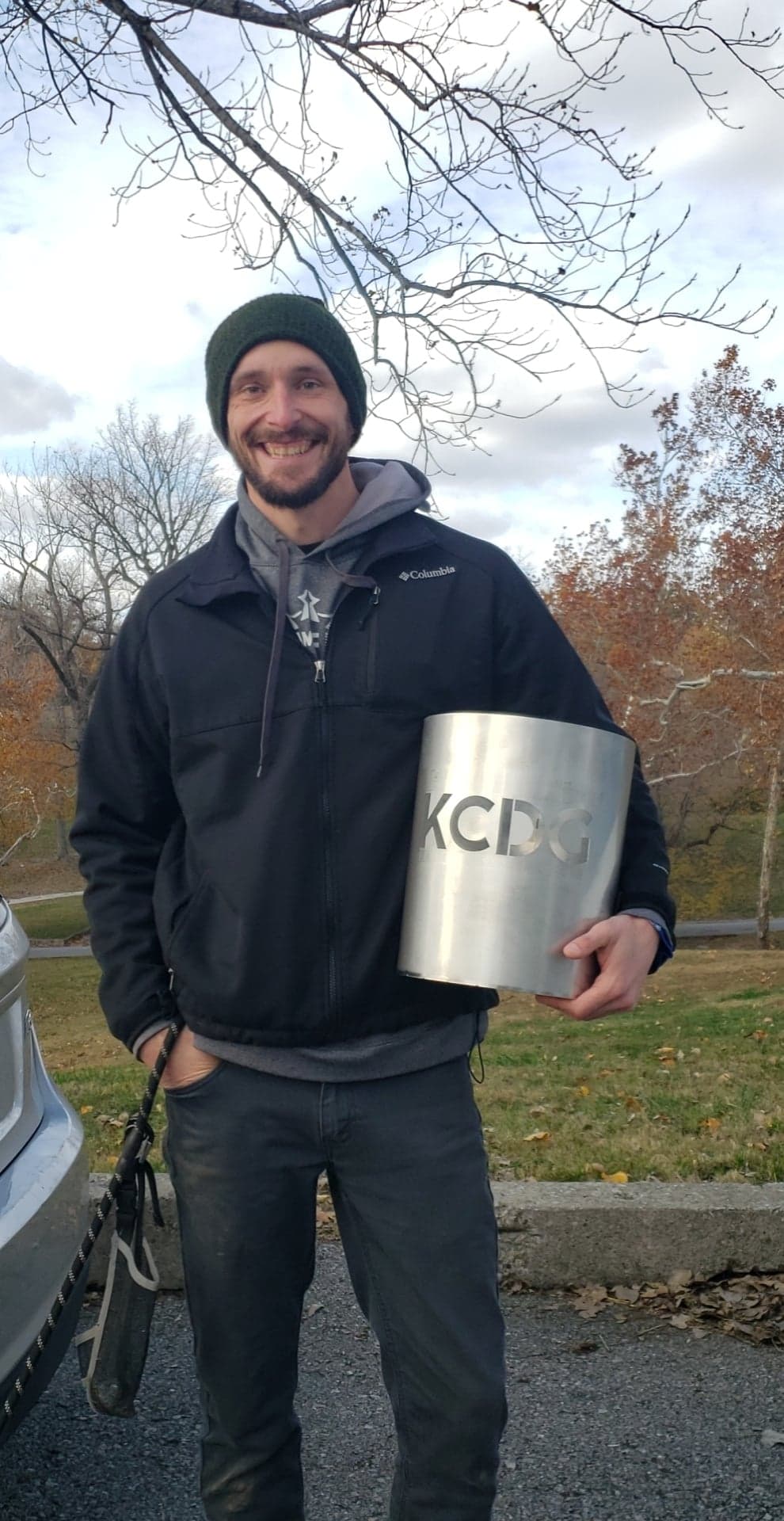 Maple's Path Remodel
Our dear friend, and Rogue member, Tink lost his 4-legged friend, Maple, in June of 2021. She is buried along the path behind Hole 9 Up Top. In honor of this sweet girl, this has been renamed Maple's Path. This path will be utilized as a temporary hole during the Rosedale Revival 2022. Our members trimmed and widened this path, outlined it with downed limbs, and created a memorial for Maple.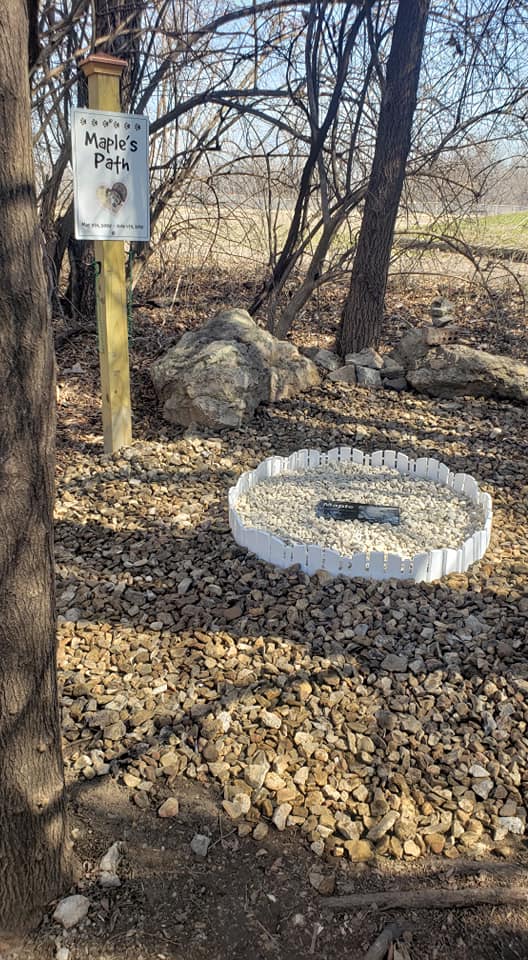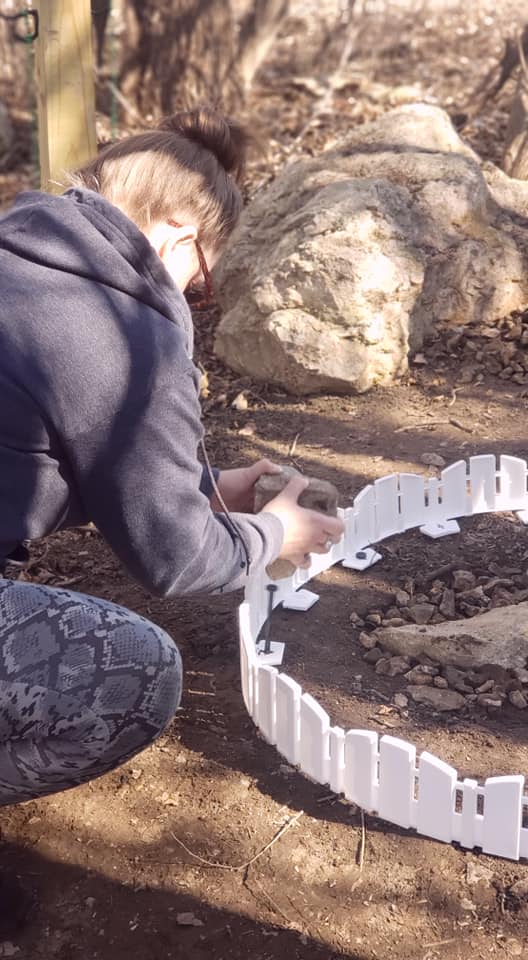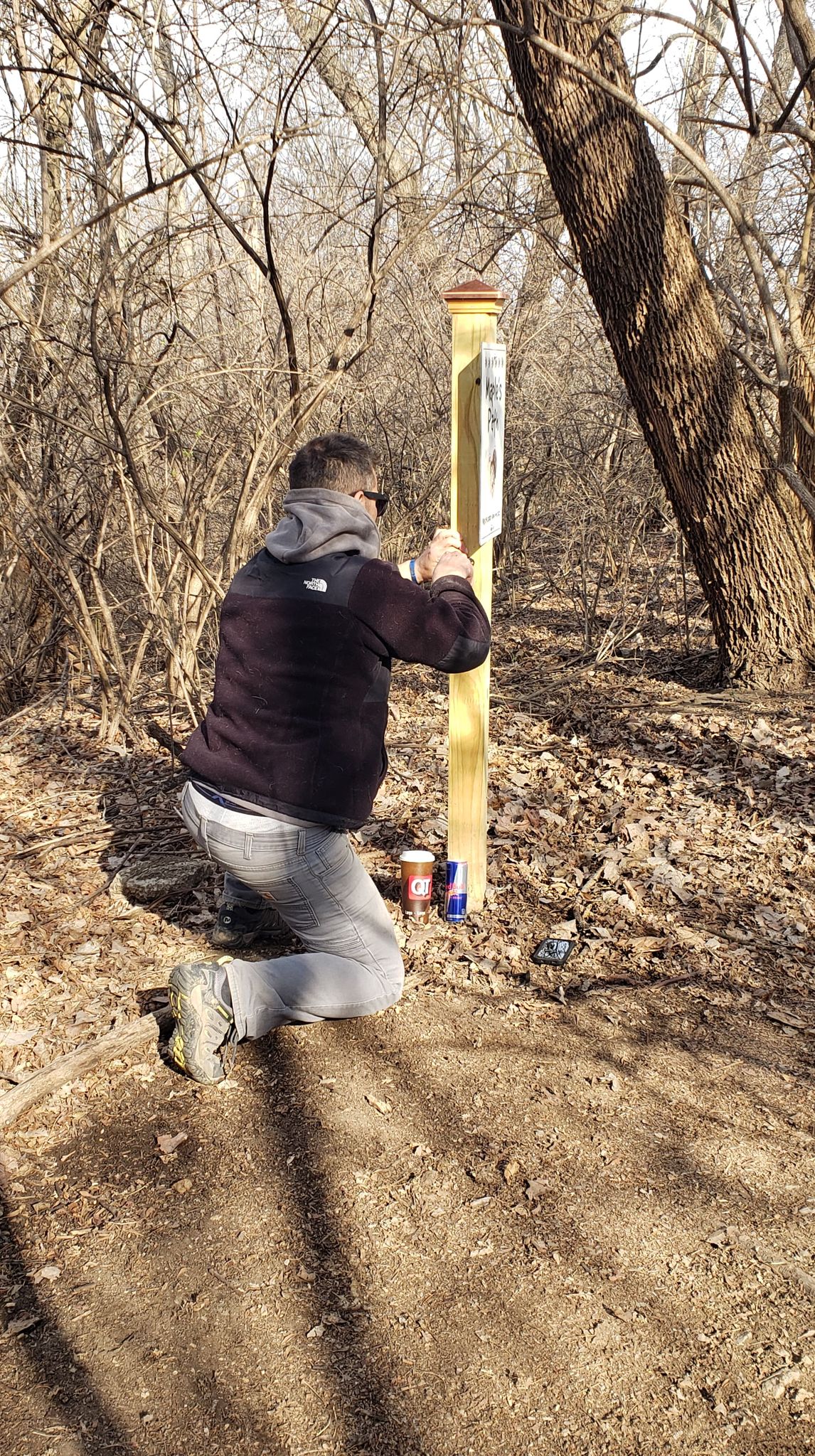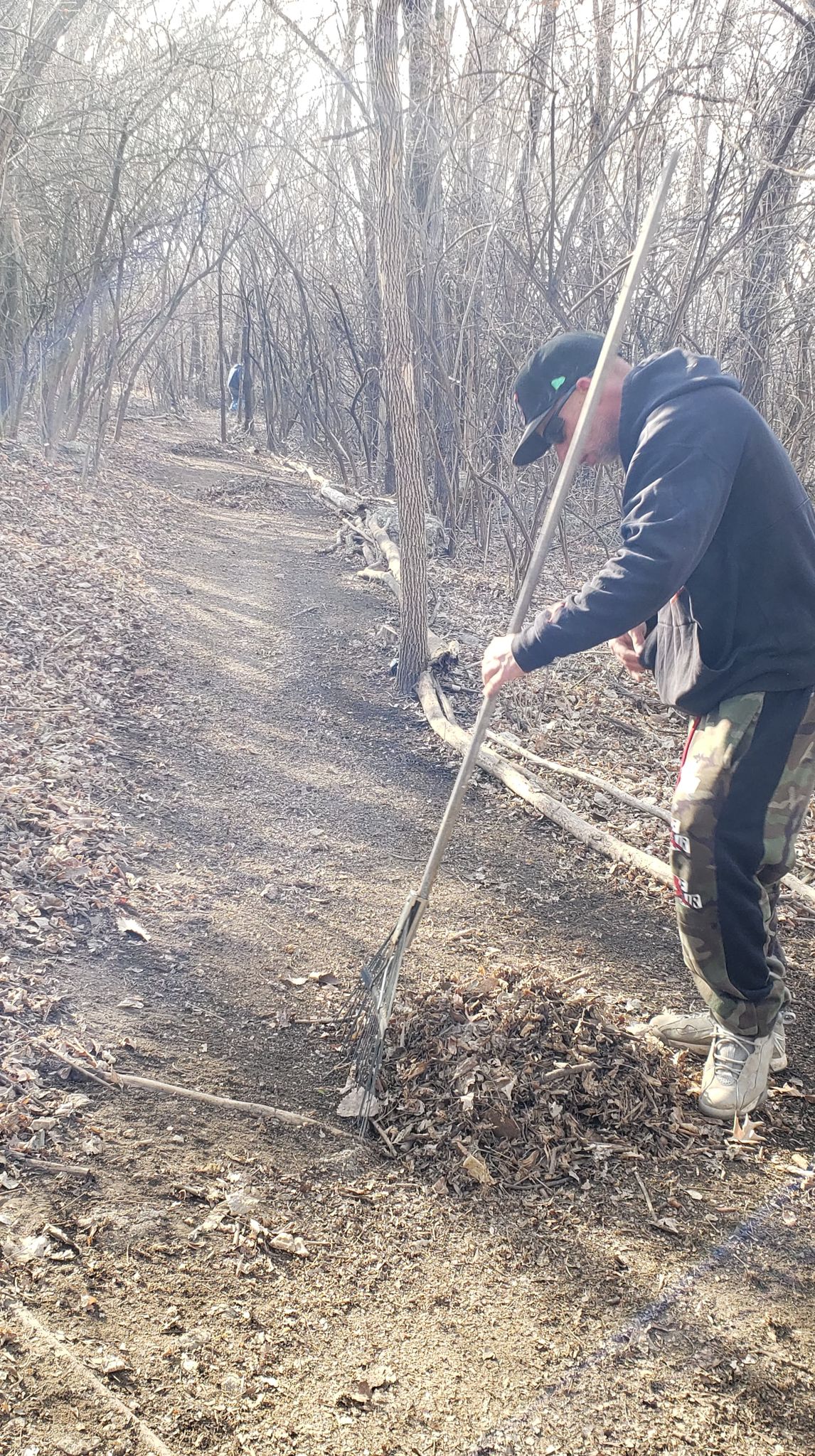 Building Stairs going out of hole 18 Down Under
Once the wooden bridge from hole 8 was deconstructed, volunteers used the wood to create much-needed wooden stairs for hole 18 Down Under. While this hill is steep and brutal on its own, the smallest amount of rain or snow created an almost impassible slope. Box headers were constructed, leveled into stairs, and each one was reinforced with rebar to create a winding staircase.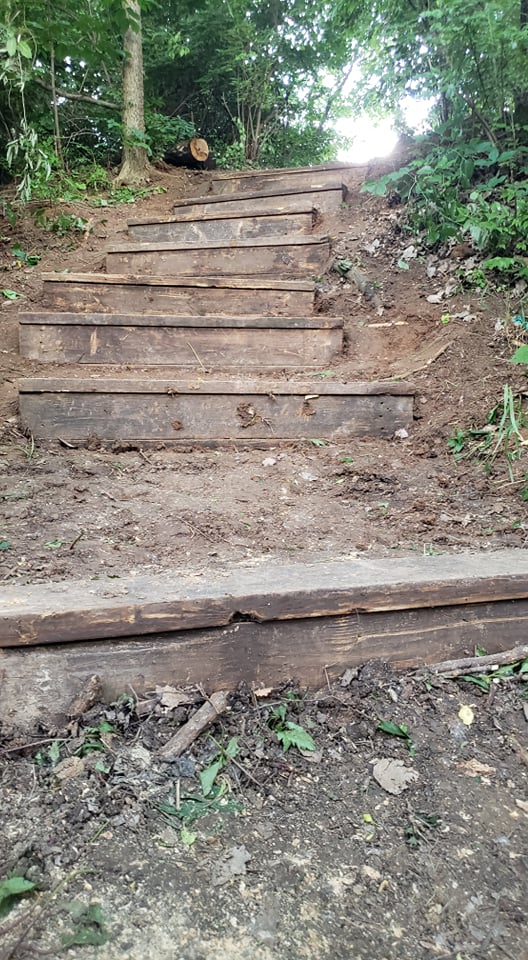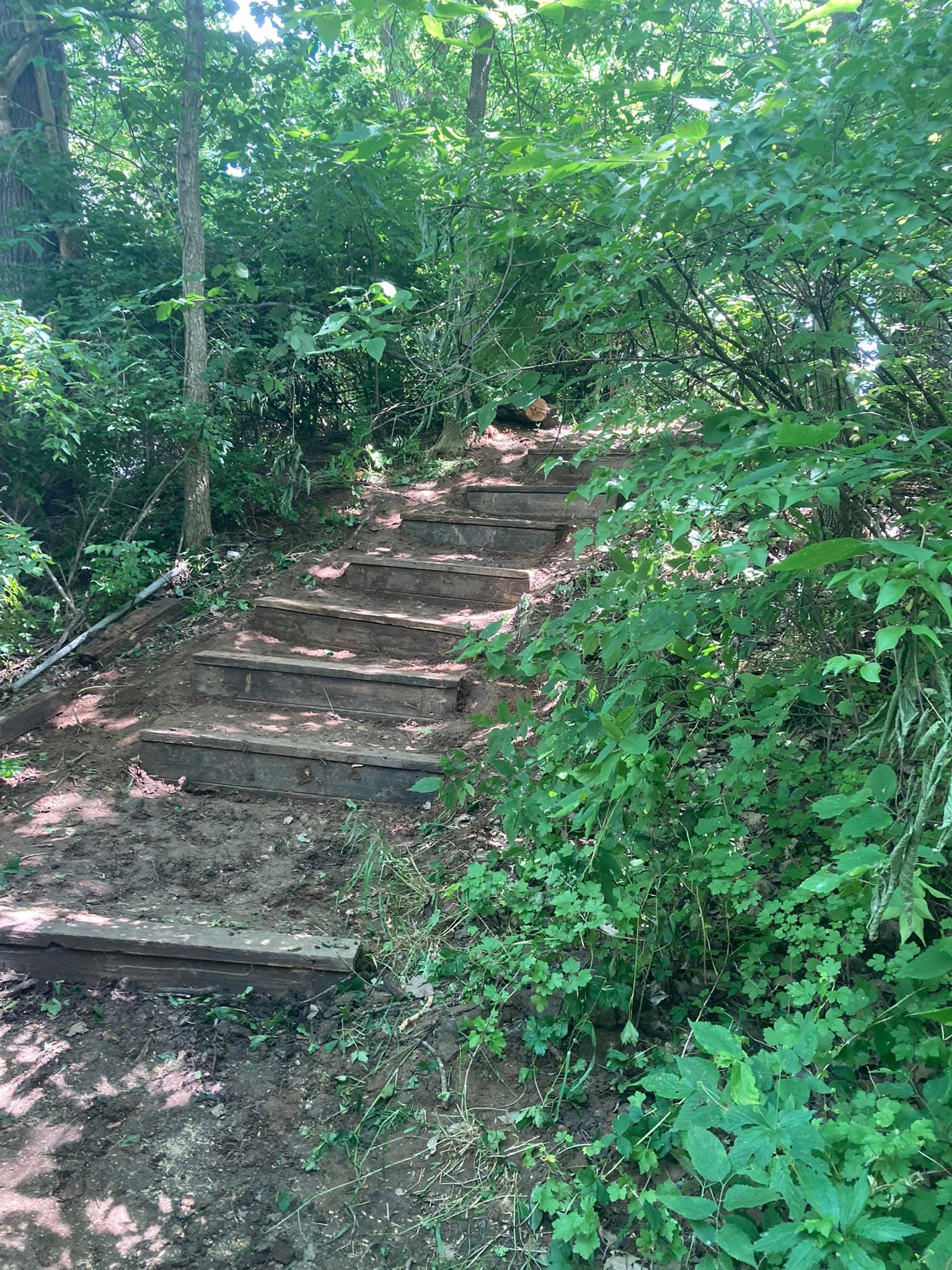 Building stairs on hole 9 Down Under
Lumber donated by KCDG was used to create a staircase on hole 9 Down Under in June of 2021. Trees that were removed to make way for the land bridge on Hole 8 were used to line the sides of the staircase. In the days after, volunteers including Robert and Janie Buck, Lee McFerren, and Zeb Hassler planted flowers and filled the new flowerbed with mulch.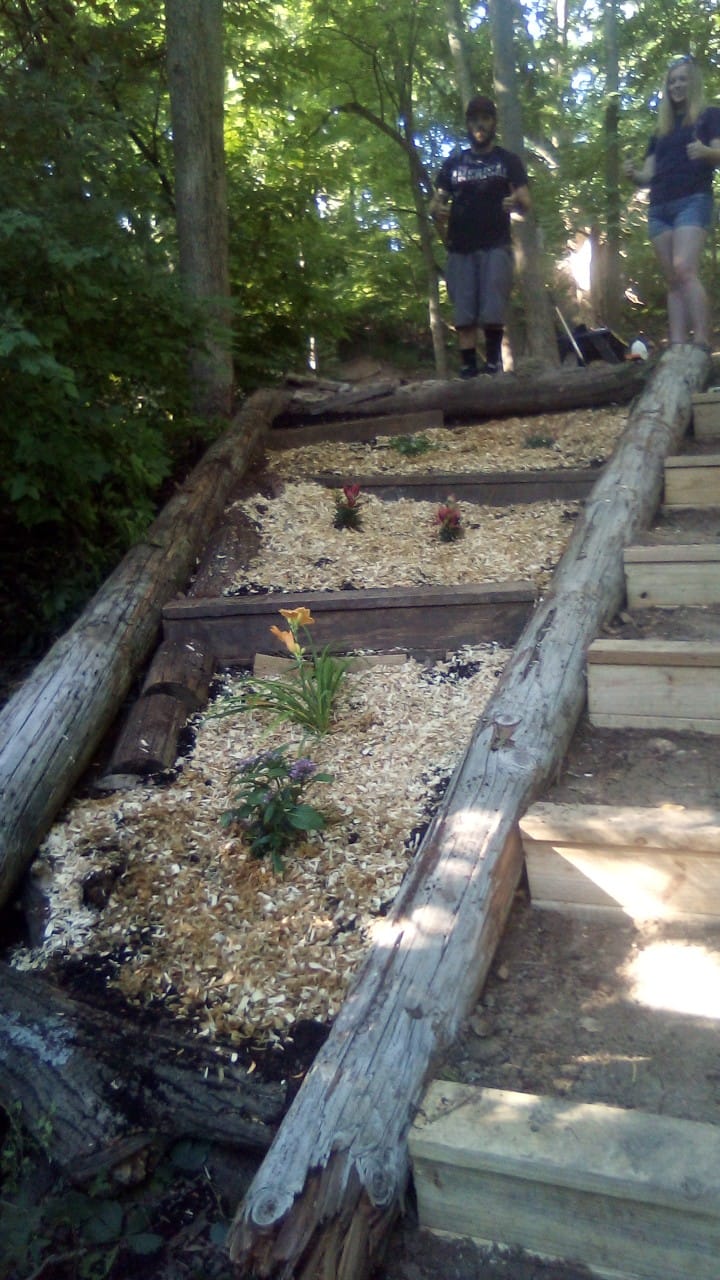 Spreading Mulch Up Top
As winter 2020 faded away, so did much of the mulch and ground cover Up Top. Before the Rosedale Revival took place, mulch donated by KCK Parks was spread throughout the course.  Focusing on covering walkways and around baskets, 15 volunteers used three trucks, rakes, shovels, and pitchforks to prepare the course for summer.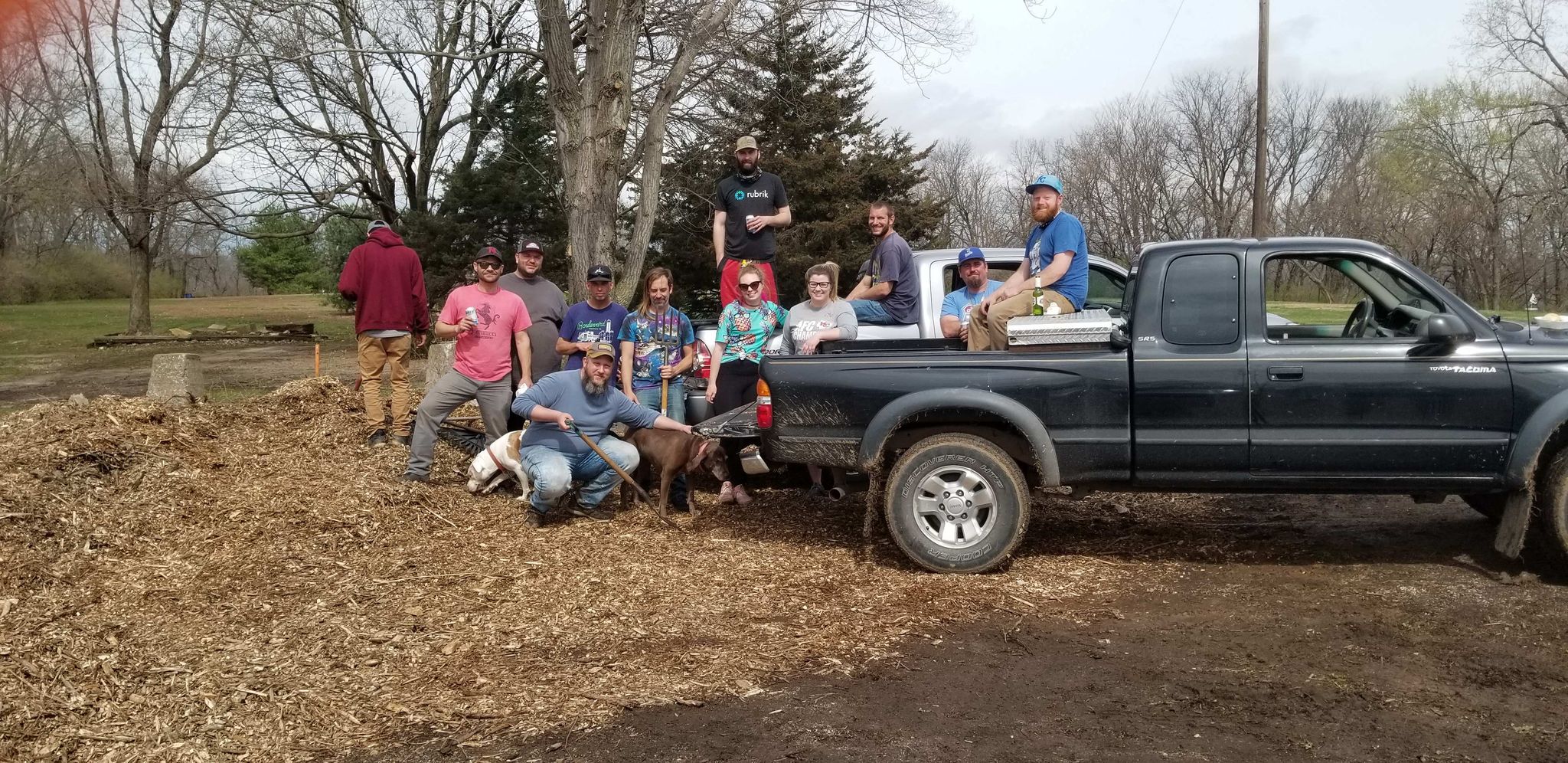 New Alternate Tee Pad on Hole 7 Down Under
Cody Davidson and Christian Ramirez built a new alternate tee pad on Hole 7 Down Under in March of 2022. This permanent tee pad was created for the Rosedale Revival 2022 and creates an interesting challenge for players.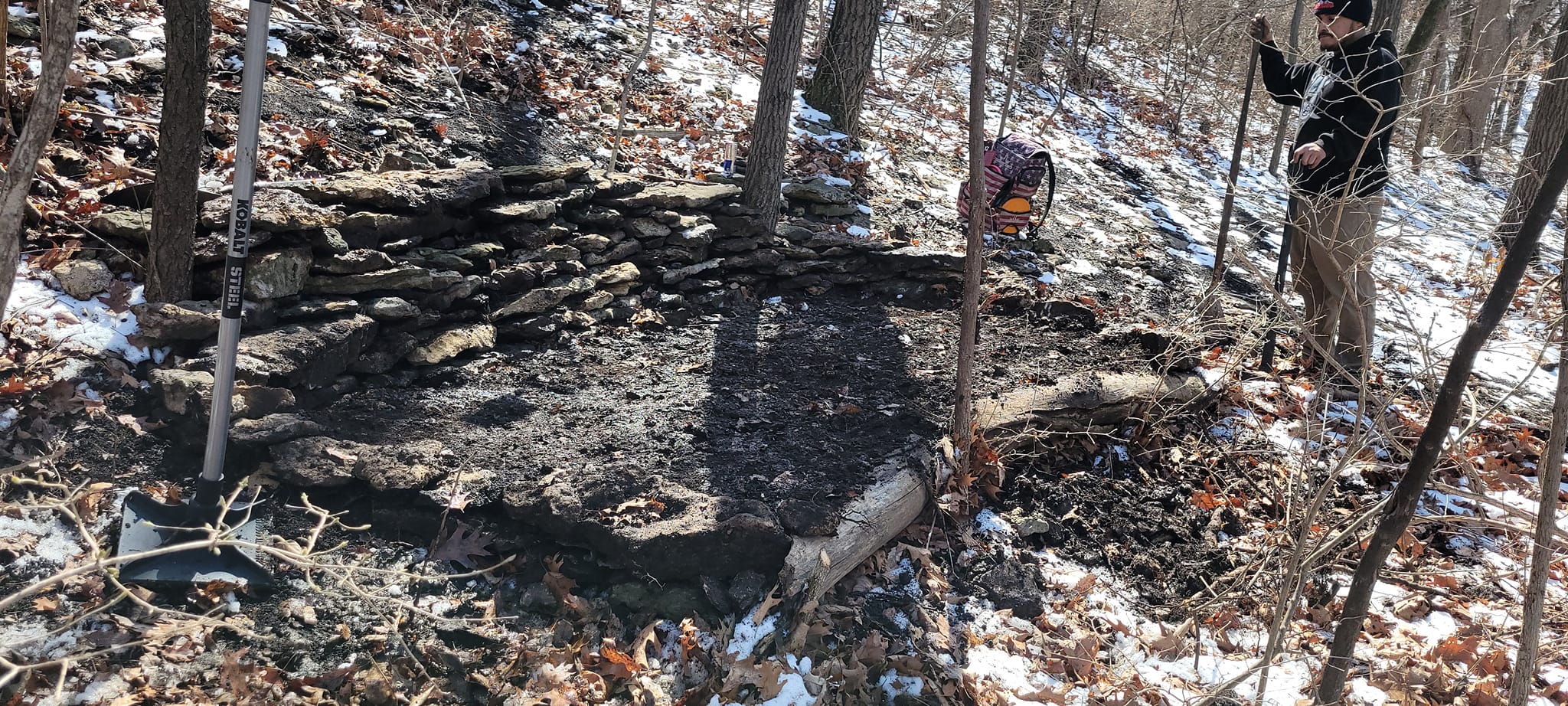 Bench and Sign Maintenance
Keeping our benches and signs free of stickers and graffiti is a difficult task. Our members frequently make a full sweep of all the benches and signs throughout Up Top and Down Under. With the help of magic erasers, GooGone, and a good scrub, we are able to battle the nuisance of graffiti at our courses. Please help us maintain this upkeep and resist the urge to place disc price tag stickers on benches and signs.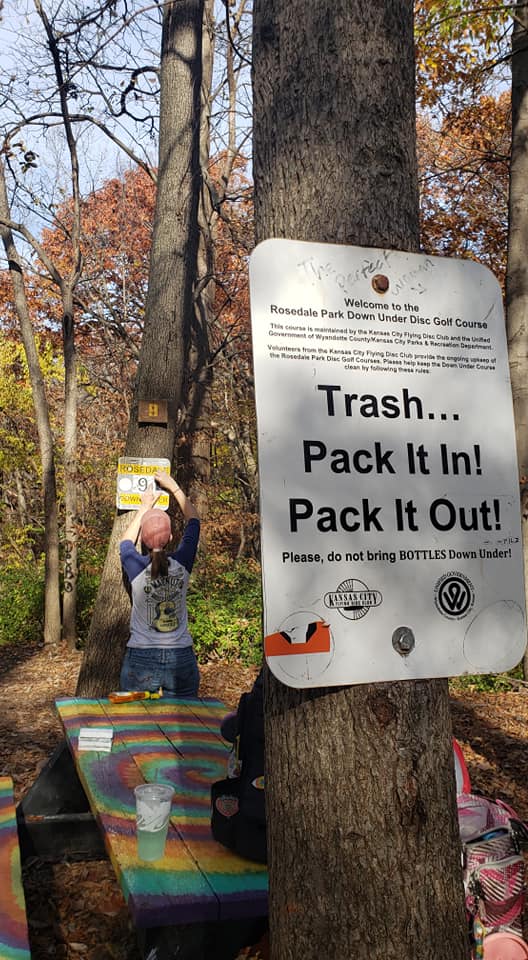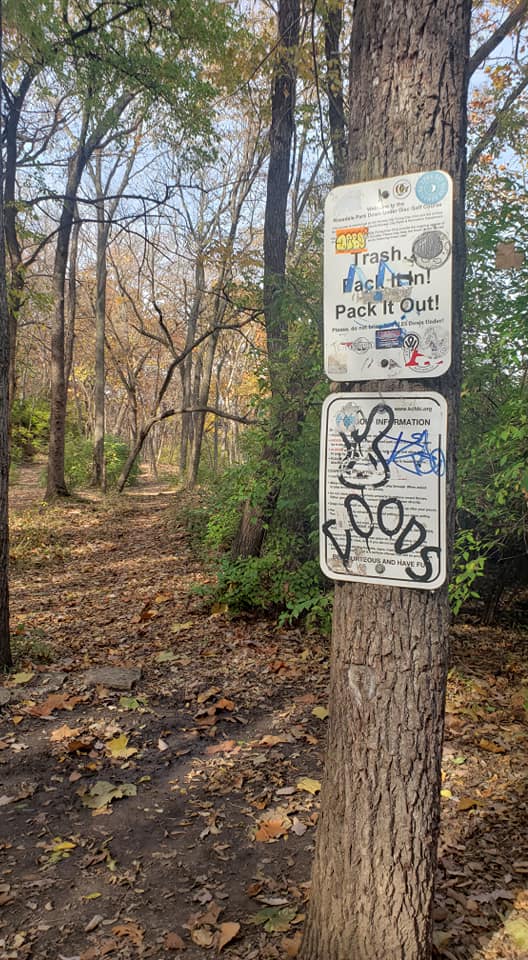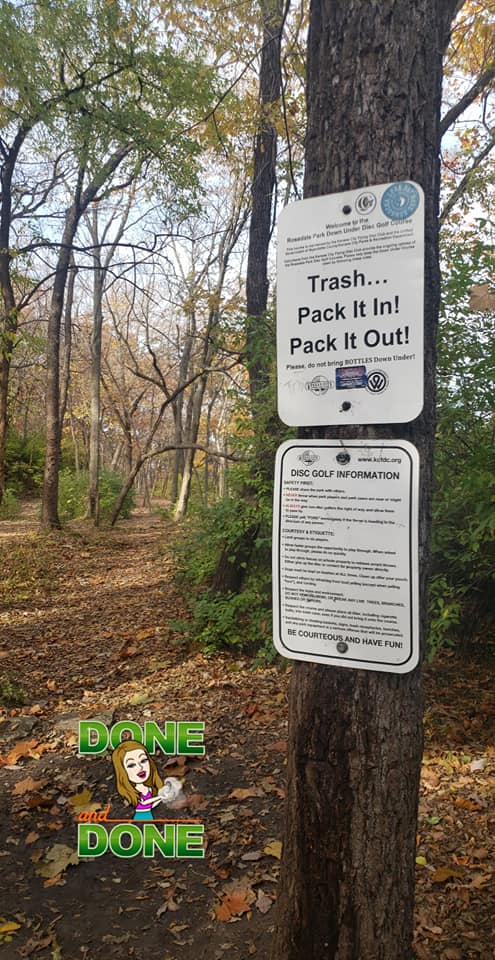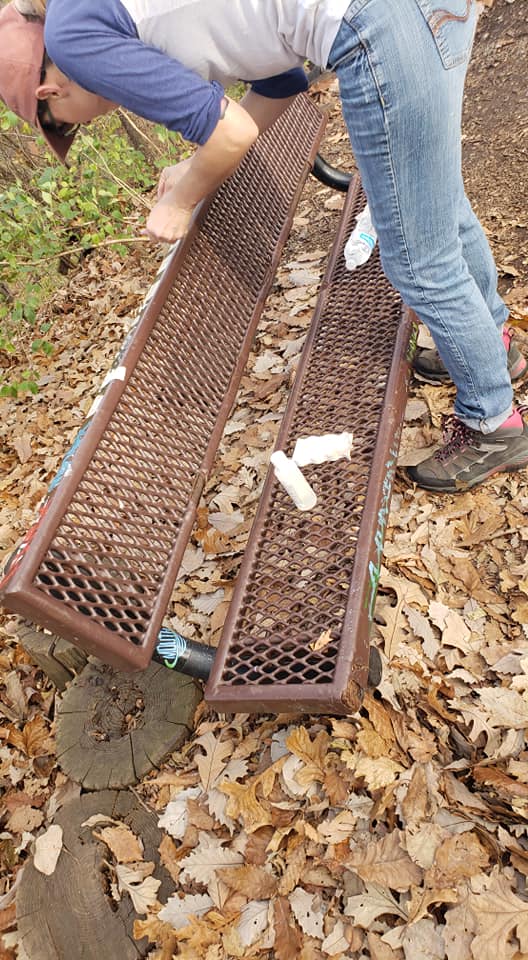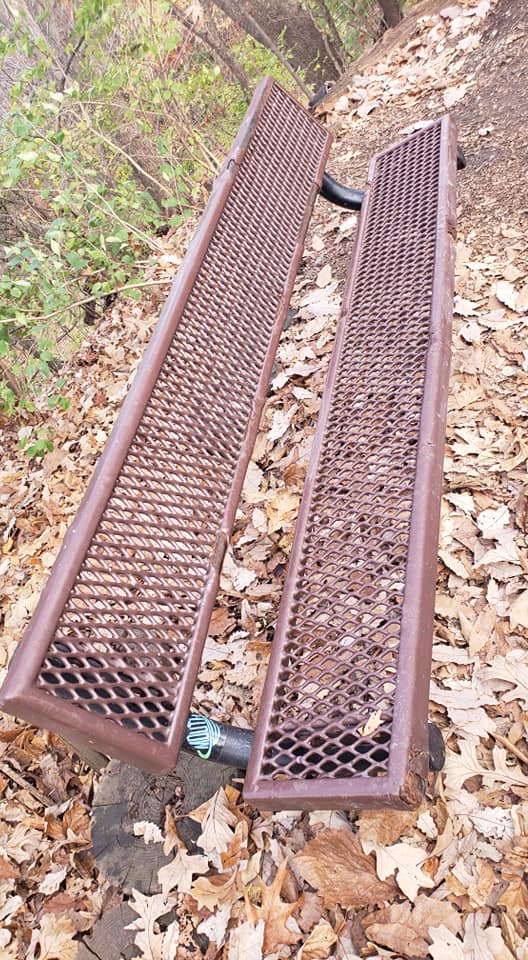 Rebuilding the wooden bridge on hole 8 Down Under
The wooden bridge was installed in 2003 by Jack Lowe, John Buckle, David Zentz, Luke Winkelbauer, Dick Parker, Dennis Calentine, Paul Eklund, Beckett Carduff, Jay Rivard, Pete and Dan Cashen, and Pat the Can Guy. Although it served the community for many years, it was in dire need of replacement. In June of 2021 Pete Cashen, Johnathan "Tink" Davis, and Cody Davidson lead the project to create a safer pathway. With the help of over 30 volunteers and a track loader and excavator donated by Ahern Rentals, we were able to tackle this major renovation. Once the bridge was deconstructed, volunteers used the wood to create wooden stairs for hole 18. After creating drainage pipes and clearing a couple of rotten trees, telephone poles donated by Dan Cashen were used to line the new land bridge and backfilled with gravel. 
Repainting the picnic table on hole 9 Down Under
Constructed in 2011 by Kevin Corbett and TJ Ring using shipping materials from large printing machines, the picnic table on Hole 9 was in desperate need of a makeover. Volunteers including Kelly Davidson, Laura Hayes, Katie Carney, and Don Morris repainted the picnic table in June of 2021. It was unearthed from its sunken spot, cleaned and prepped, and painted black with a tie-dye top. The artwork was sealed with several coats of protectant varnish to allow disc golfers to enjoy it for many years to come.