There are a variety of ways you can volunteer to help our courses. We will have scheduled workdays in the upcoming weeks to tackle some much-needed stairs Down Under on Hole 2, but there are also ways to help outside of large projects.
 There is a genuine appreciation for art and personalization throughout our courses, Down Under especially. The heavily wooded fairways in the middle of a bustling city create a fairy garden-like feel that can only become more magical. Repaint an old birdhouse to add to the course, hide a garden gnome, or think outside of the box and add your own ideas. Our courses can be as eclectic and serene as we make them, and improvements don't have to be dirty. If you would like to knock out a task or create something special,  let us know!
ALL PROJECTS REQUIRE PRIOR APPROVAL – Contact Cody, Kelly, or Laura
Rogue of Rosedale requires 8 hours of logged volunteer work time in order to be eligible for membership nomination.
List of upcoming workdays coming soon.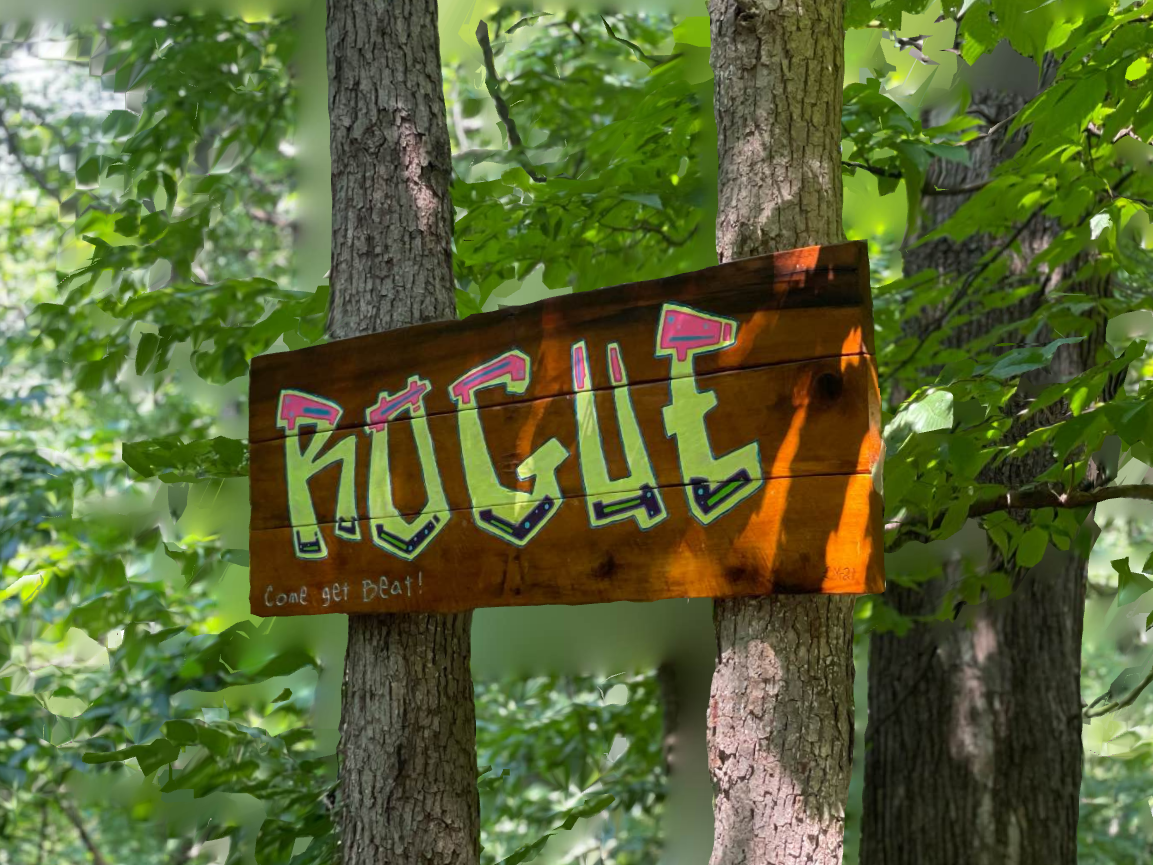 Thank you to Lee McFerren, Robert Buck, and Zeb for painting and adding this sign to Hole 9 Down Under!